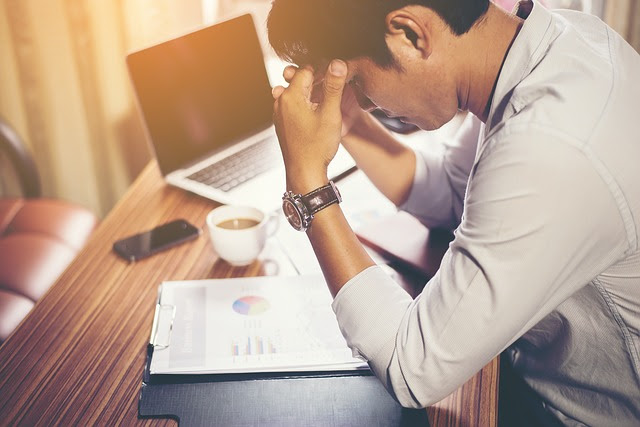 With a growing number of people complaining about the stress in their lives, how many are actually doing something about it? I say don't wear stress like a 'badge of courage.' Being busy is fine, but if it is too much it can be stress producing, and that is not desirable.
The impact stress has on your immune system over time can negatively affect your health.  Stress can manifest in many ways and sometimes you can feel it in your body. Other times it can shift your personality. Are you abrupt or impatient with people? Do you feel the tension? In what part of your body does stress show up? The good news is you can do something about it. Your family and colleagues will appreciate it and you.
I found the following in the December 2017 issue of Harvard Business Review. The article referenced a 2017 Stress in America survey. It said that the American Psychological Association (APA) found that "constant checkers" – people who check their emails, texts, and social media on a constant basis – experience more stress than those who don't. More than 42% of respondents attribute their stress to political and cultural discussions on social media, compared with 33% of non-constant checkers. While it may feel impossible to take a cold turkey break from technology, the APA says that periodically unplugging or limiting your digital access can be great for your mental health.
As a coach I hear some common themes from people in the C suite to the head of the household. No one is immune. Stress is a part of our world. How you deal with it and react to it will make the difference in your life. Giving serious thought and focus to how you want to lead and live your life is vital. You need to take a time-out, without technology distractions, where you can think about how you want to live your life.
There's a reason there is a wellness revolution taking place today. I believe people want to take breaks and don't believe they can. There's the feeling that there's not enough time; that we are on the hamster wheel. But as they are beginning to see, businesses are shifting their perspectives on subjects like getting enough sleep and eating healthy as serious subjects because we are seeing the toll stress is taking on the health of their employees, and therefore, their ROI.  
Not too long ago, I was visiting a friend who works at Bloomberg News in NYC. I noticed the company provided healthy snacks and lounging areas for employees to take a break. We know scientifically that we are more productive and creative when we've had enough sleep. I remember an interview with Arianna Huffington after she was diagnosed with exhaustion. She started making changes at the Huffington Post. She created areas where employees could nap. She said that well rested employees were more productive and creative. We all know how much better we feel with a good night's sleep.
The APA article also said that chronic stress floods our nervous system with cortisol and adrenaline, which short-circuits important cognitive functions. Researchers have studied the negative effects of stress on focus, memory, and other cognitive functions for decades. The findings are consistent – short-term stress raises cortisol levels (the so-called stress hormone) for short periods and can jump-start our adrenalin and motivate us to perform more efficiently in response to impending deadlines. Long-term stress, however, can lead to prolonged increases in cortisol and can be toxic to the brain. We also have lower resilience level and a negative or non-productive self-talk.
Here's something you can try:
Increase your self-awareness so that you can improve your focus. In other words, pay attention to what might lead to your losing your focus. You then have the ability to dismiss distractions and stick with what you were originally focused on. This is an area where you have the ability to change things.