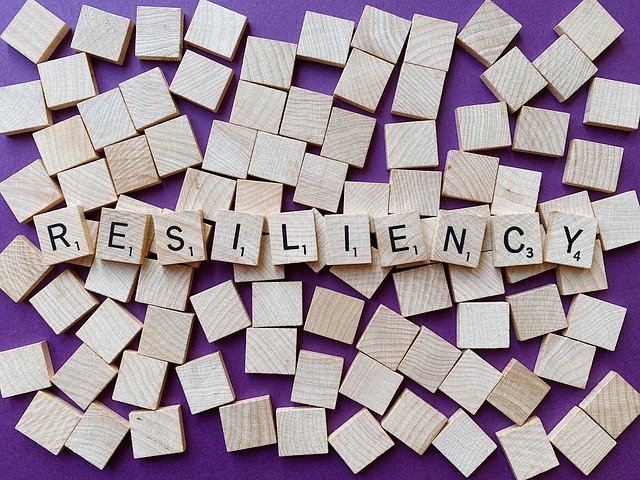 We are now in the seventh month of living with Covid, and we cannot say what our 'new normal' will be. There have been positives – people reaching out to help one another, and negatives – stress and anxiety that come from losing a job and income, declining health, and not knowing what's next?  
As we try to navigate through each day, two attributes, amongst many, can make our lives easier: resilience and flexibility.  They have become a necessity in order to successfully get through each day. How resilient and flexible we are can determine the level of stress we take on (and how we deal with it), and our happiness.
Most people view resilience as bouncing back. It is more — resilience is not just about getting back up but about how long it takes to get back up. Are you staying down emotionally and physically and letting circumstances take the wind out of your sail, or are you looking at a situation or circumstance and learning from it and getting back on your feet?
Resilience is a thinking style. In fact, I view is like a muscle. We aren't born resilient. We have to build our resilience the same way you build your arm muscle. If you want to strengthen and have muscular arms you need to work out consistently and build that muscle. It's the same with resilience. You have to develop that muscle so that each time you metaphorically fall down, it takes you a shorter and shorter time to get up and bounce back.
Emotional resilience also means not letting others, situations, or circumstances dominate you so that you deplete your energy. Where you spend your time is where you place your energy, so be aware of where you place your thoughts. In fact, check-in with yourself so you are aware of whether your thoughts are productive or non-productive, and consciously make your thinking resilient. For example, when negative situations arise, think of choices and possibilities. A resilient mindset won't let you think there are no options or choices.
Tied into resilience is flexibility. Being flexible results in handling change in a way that things go more smoothly, and it means you see options that give you choices – that "go with the flow" attitude. The next time there is a strong wind, notice how some trees are flexible and bend, while other trees snap because they aren't flexible.
My 95-year-old mother is an example of resilience. She wakes up each day, no matter how she's feeling physically, and she has an attitude to keep moving forward. Her failing health does not deter her … or the fact that she has seen very few people since Covid hit. When I ask her how she does stay so positive, she says you do what you have to do to keep pushing ahead. She has bounced back from so many health scares and has made a choice to make the best of life. And believe me, she is no Polly-Anna. She is incredibly resilient!
With a future looking like we'll all be living with a "new normal," hang in there. Stay safe and be well. It is a time for us to all come together and live peacefully.